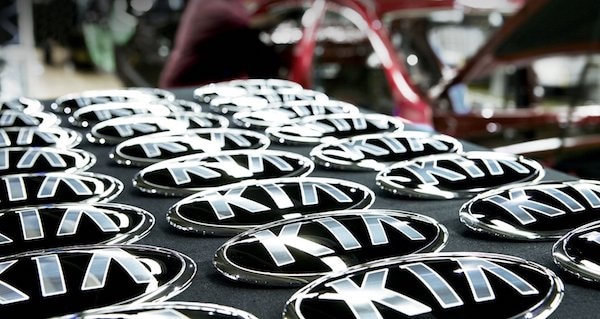 Buying a car can be an extremely exciting process, but it can also be quite stressful--especially the first time around. At our Tiffin area Kia dealer, we understand that completely, which is why we thought it would be helpful to offer these five tips for first-time car buyers.
Establish Your Needs
Let's face it: bells, whistles, sound systems, and colors are great, but cars are machines of necessity. You want to be choosing a vehicle that fits your lifestyle. If you have a long commute and a limited budget, you might seek out a smaller vehicle with great gas mileage and a great reputation for reliability. If you've got a big family, or even just some big dogs, you'll be after a larger car, like a crossover or an SUV. Consider all the ways you'll be using your vehicle and all of your potential passengers to establish a profile of the car you'll be buying.
Establish Your Budget
Once you have a general idea of the type of car that will fill your needs, you'll have to consider the maximum amount you can spend, both up front and in your monthly payment. Very few people have the option of buying a car outright, so almost everyone will be financing either through the dealership or a third party (we offer loan pre-approval here!). Maybe you have a few thousand dollars saved up, or the old sedan your parents passed on to you in high school to trade in. Those will help you cut your monthly payment, which you should accurately limit in order to get as much car as you need without straining your budget elsewhere.
Consider All The Options
Even once you have a type of car in mind and a price range established, you'll likely have multiple options, sometimes even from the same brand. Take Kia, for example. Let's say you're set on a small SUV or crossover. There, you'll have the option to choose from the Sportage, which was named a best choice for teen drivers; the Soul, a popular and stylish crossover; or the Niro, a highly-efficient (and affordable) hybrid crossover. Consider their gas mileage, power, and yes, at this stage, you can begin to start considering things like style and available color or technology options.
Test Drive, A Lot
Once you've eliminated the options that simply don't suit you, start to test drive as many different models and trim levels as you can. All the online research in the world doesn't equate to actually sitting behind the wheel and seeing how a car handles and accelerates. Sometimes, you might be surprised: The model that was fifth on your list could vault to frist thanks to a smooth ride.
Be Comfortable (and Informed) With Your Decision
At Taylor Kia of Findlay, we offer low-pressure auto sales, because it's never good for a driver to make a snap decision on something as big as a car. Always take the time you need to make your final decision, and make sure you read all of the terms of your purchase arrangement and the vehicle's warranty--Kia offers an industry leading 10 year, 100,000 mile one--before signing final paperwork.
When you're finally ready to make the leap, come visit us at our Tiffin area dealership. Check out our inventory of great Kia vehicles, and reach out online or by phone at 888-687-9420 to set up a few test drives. We look forward to make your first car purchase a pleasant one.