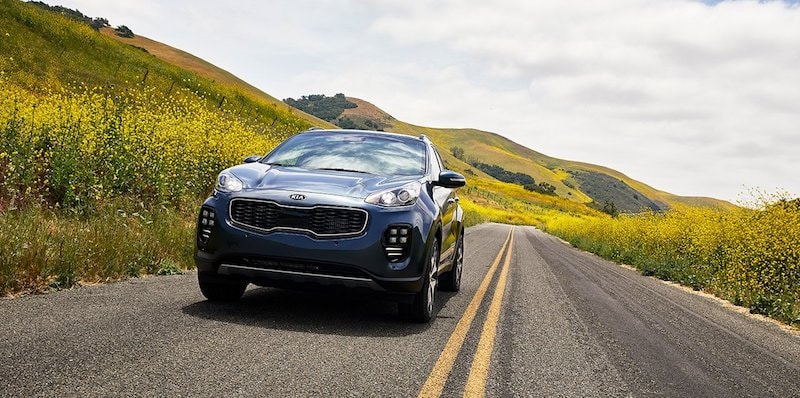 Another cold, grey Ohio winter has passed, and it's time to start planning for spring and summer. Trips to the ballpark, long drives in the warm breeze, and everything you enjoy about nice weather. But winter can be rough on your car, so now that we've thawed out a bit, take the time to heed these tips from your friends at Taylor Kia of Findlay.
Maybe Let Some Air Out
Most drivers are aware that you have to adjust your tire pressure when it gets cold: For just about every 10 degrees that the weather drops, your tires typically lose one PSI. Well, the inverse is also true, so if it suddenly warms up, you don't want to find yourself with over-inflated tires, which in themselves can be risky. They can wear unevenly, or even be liable to pop. That's the last thing you want on that road trip you've been planning all year.
Wash that Car Up
If you live in Tiffin, you know that winter is unkind to your car's looks. Snow, sleet, and slush will gunk up your vehicle, while the salt and gravel that coat the roads will leave ugly streaks and knicks. Now that the worst is behind us, it's time to treat your car to a bath. Clear off all that corrosive grime, and lay down a protective wax layer to keep its shine all summer long.
Inspect It!
Winter doesn't just wreak havoc on your car's looks. It can also wear out its vitals--think engine, exhaust system, brakes, and suspension. If your car has developed a hard idle or some nasty creaking between the wheels, or perhaps even some unwanted belt noise, that should not to be ignored. If you discover any issues, don't hesitate to visit us at our Tiffin area Kia service center, where we'll know just what to do to keep your car on the road.
Check Your Wiper Blades
Rubber can have a particularly tough time with weather changes. While you might not think very often about your windshield wipers, spring is the time to give them a good lookover. Temperature changes can cause them to crack and strip away, so if your wipers are in bad shape you might find yourself out of luck once spring showers turn to summer thunderstorms.
Get Great Car Service Near Tiffin
If you find any issues big or small, get ahead of them. Our Tiffin area service center can help you fix any mechanical problems your can may have picked up over the winter, or give your car a needed maintenance tune-up to keep you cruising smoothly all summer. We also stock genuine parts and great Kia tires if you're in need, and offer Kia service specials to save you some cash. Don't let it get away from you--schedule an appointment today!