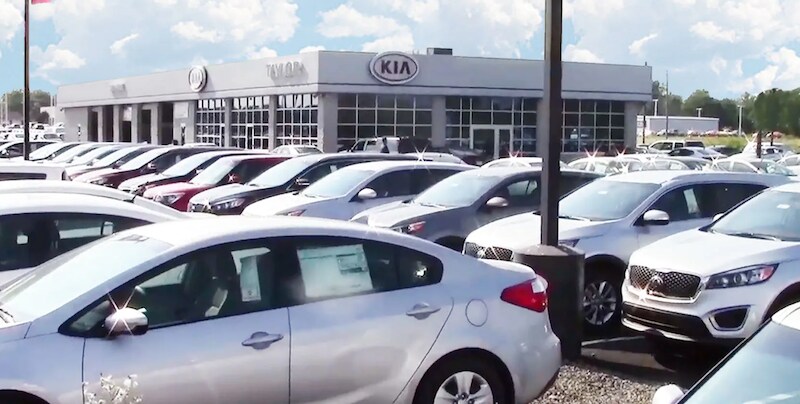 Sure, it's a thrill to buy a new car, something no one's ever owned before, complete with that vaunted "new car smell." But buying used is a great option, too, and there are tons of reasons to consider buying a pre-owned vehicle rather than a brand-new one.
Avoid Depreciation
With new cars, value drops the second the tires make that transition from the new car lot to the roadway, and within the first three years that new car could be worth half as much as you paid for it. There's no avoiding it.
You'll Get a Really Good Deal
But with a used car, someone else has already paid for that depreciation, and used cars will always be more affordable up-front. Many are hardly broken in, with plenty of used cars on the market from recent model years with under 30,000 original miles on the odometer.
Savings on Insurance and Registration
A lower price means lower registration costs, and a used vehicle will often be cheaper to insure than new ones, saving you even more money in monthly insurance payments.
There's a Very Wide Selection
When buying used, you'll have an extremely wide selection of cars to choose from, and brands and models that would be out of your budget if new become attainable once they're just a few years old with some miles on them. That's why Taylor Kia of Findlay stocks not only a great selection of used Kias, but also pre-owned vehicles of all makes.
Your Dollar Goes Further when Buying Used
Though a used vehicle won't have all of the tech bells and whistles of the newest cars, your increased buying power and selection will open up your options. Turbocharged engines or all-wheel drive systems might represent an upcharge when buying new, but when shopping used you'll probably be able to get your hands on a vehicle with the mechanical capabilities that excite you.
Used Vehicles Can be Easier to Fix
So the lack of extremely recent technology might be off-putting to you until you consider that newer, more computer-reliant cars often require trained, specialized brand mechanics to fix. Many used cars, with simpler systems, can be repaired by a wider variety of mechanics. And since they've been on the market for a while, there's usually a huge market for original and aftermarket parts to make your repairs even more affordable.
You Can Find Out What You're Getting
In generations past, it might've been harder to tell whether you were getting a steal or a lemon when buying used. But with web-powered tools like Carfax and AutoCheck, you can now see the mechanical and accident history of pretty much any vehicle out there, which will give you peace of mind in knowing that, even if you're buying a used vehicle, it'll be no less reliable over time than a new car.
Shop Used Vehicles near Tiffin
Our Tiffin area Hyundai dealer is proud to be your source for great vehicle sales, whether used or new. Check out our wide inventory of used vehicles today, and don't hesitate to contact us online if you're interested in, or have any questions about, any of the vehicles you see!